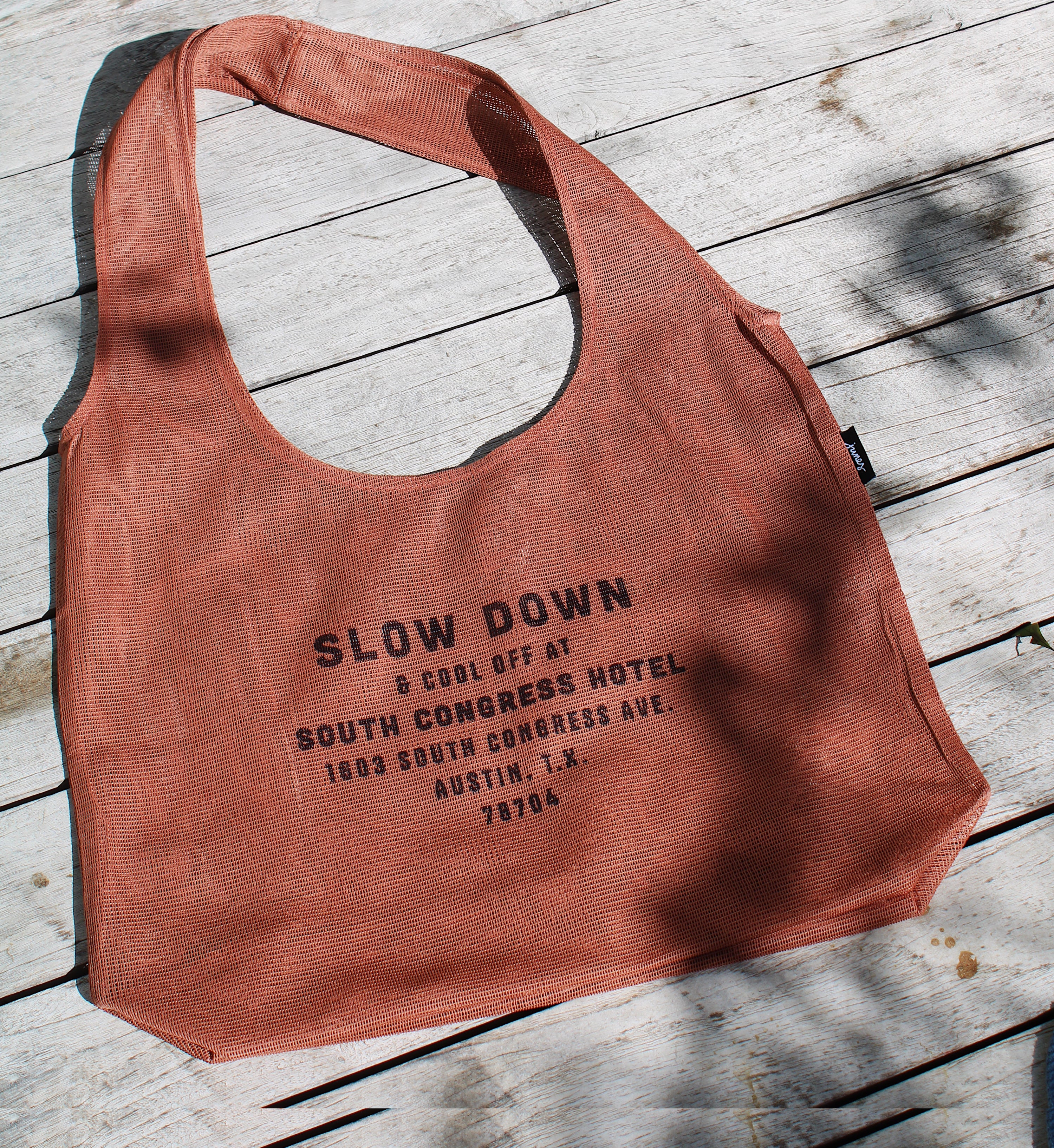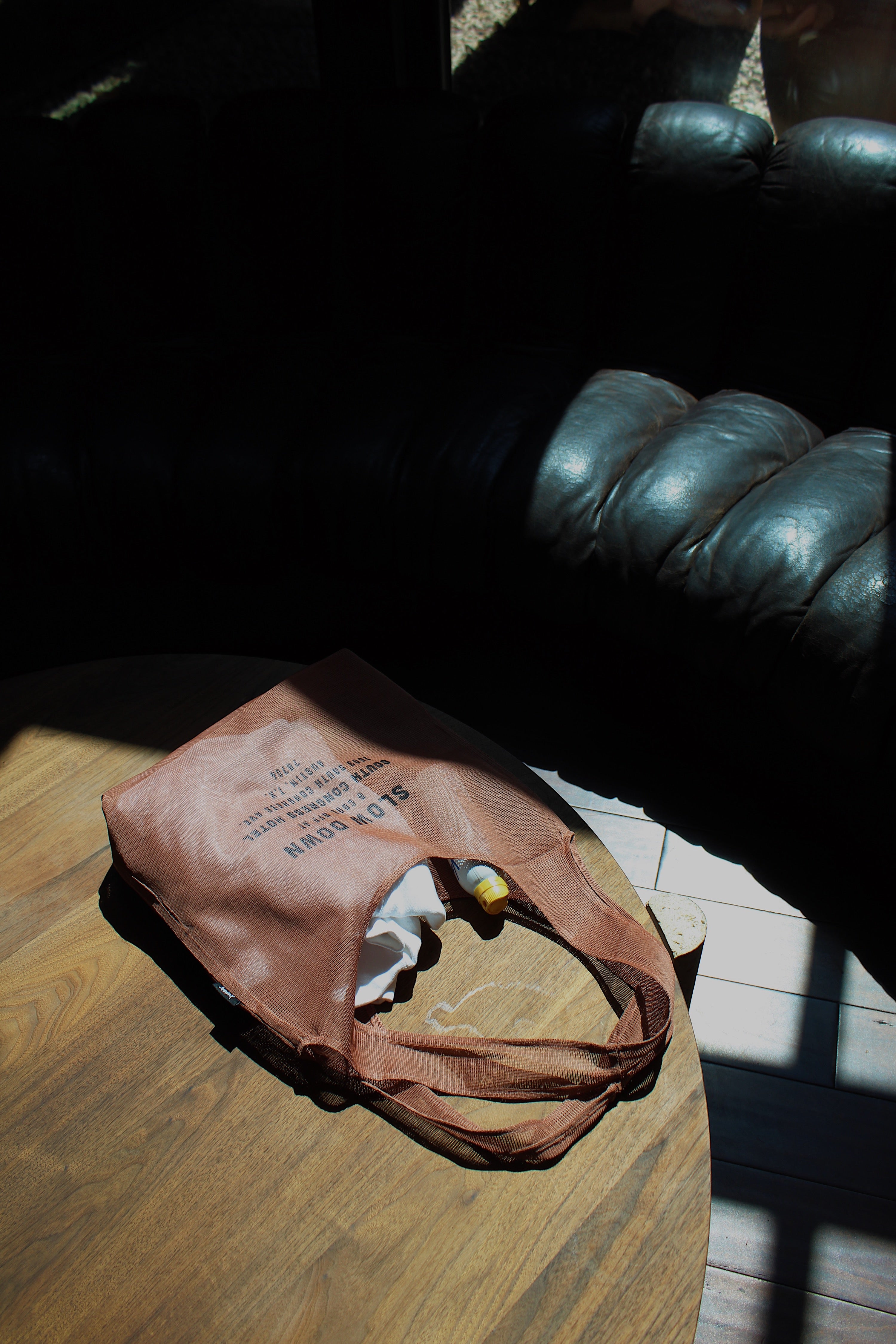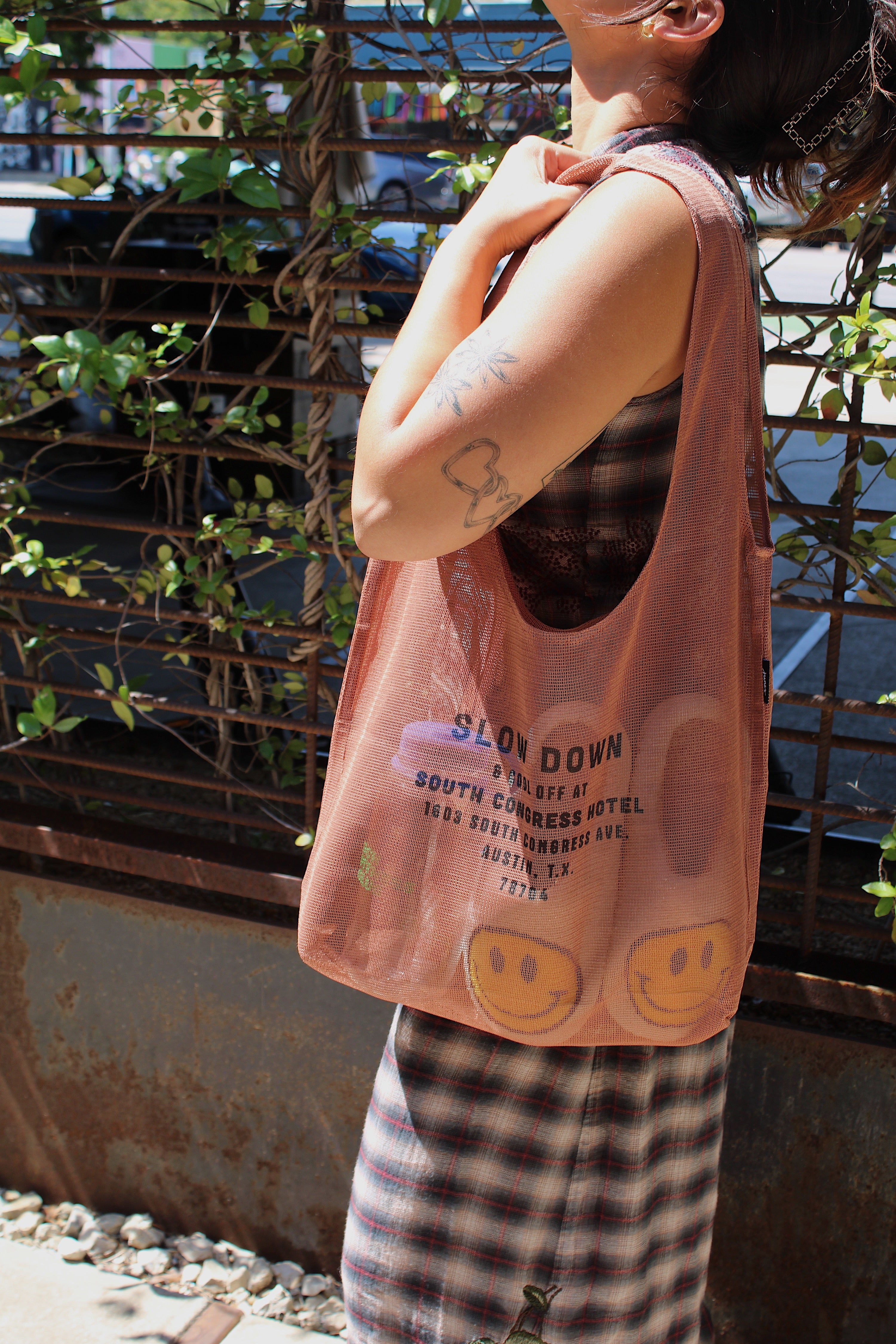 A stylish + sustainable bag for pool days, First Thursdays, and South Congress strolls. SCH is proud to partner with Junes on our newest custom bio-knit Everyday tote in Terracotta with two inside pockets and a bio-knit fabric made from recycled plastic bottles and CiCLO technology that gets softer with time. Slow down and cool off, y'all.
Measures 20" x 28.5" and holds up to 40 pounds.

Read more about Junes impact on supporting women + the planet.
SCH Junes Tote