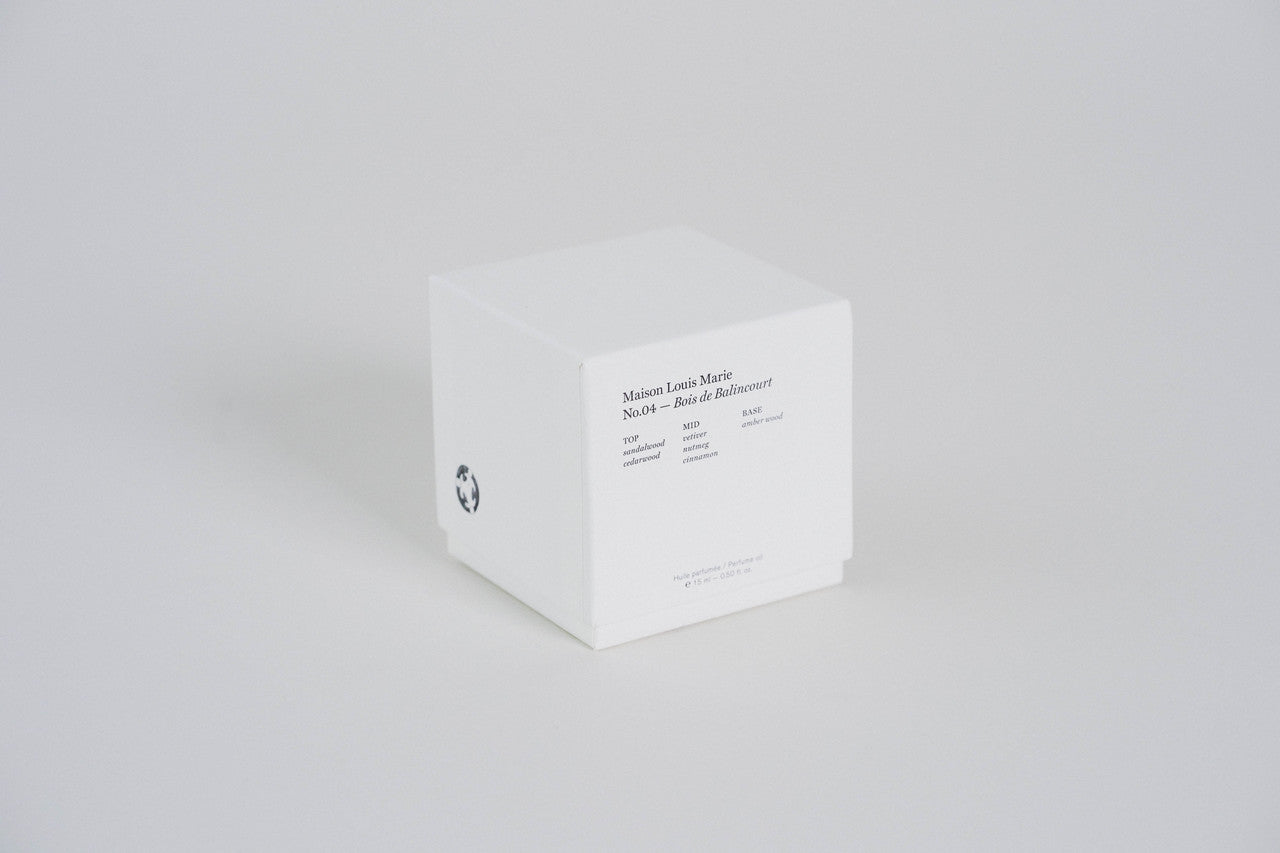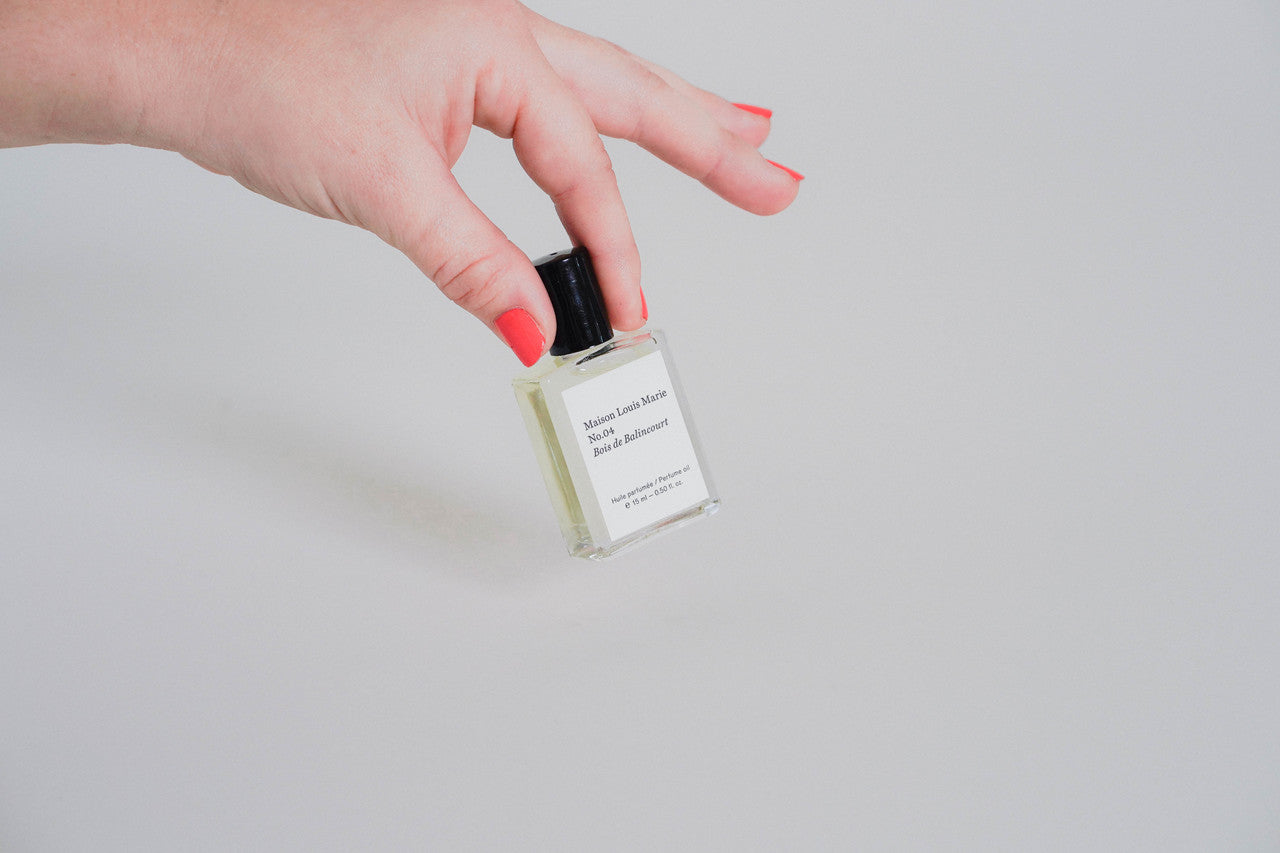 Maison Louis Marie - Perfume Oil | 15ml
No. 04 Bois de Balincourt
Surrounded by an ancient mysterious forest, Balincourt is the name of our family home where we took long walks on a magical trail called 'Lover's Lane'. This romantic scent is a Sandalwood fragrance with a dominant Cedarwood and Sandalwood accord that's supplemented by a spicy Cinnamon Nutmeg complex with an earthy Vetiver note.
Top note: Sandalwood, Cedarwood
Mid note: Vetiver, Nutmeg, Cinnamon
No. 09 Valle de Farney
Vallée de Farney is a nature preserve located in the native forests of the Mauritius Island. The forest is home to more than 100 plant species and numerous animals where Louis Marie discovered many new plant specimens. Inspired by the wild forest, this scent is a woody, mineral fragrance. The top note is a citrus accord of grapefruit, orange and black pepper enhanced by cedarwood and Patchouli.

Top note: Grapefruit, Orange, Black Pepper

Mid note: cedarwood, Patchouli, Geranium
Base note: Vetiver, Amber, Musk
Maison Louis Marie - Perfume Oil | 15ml