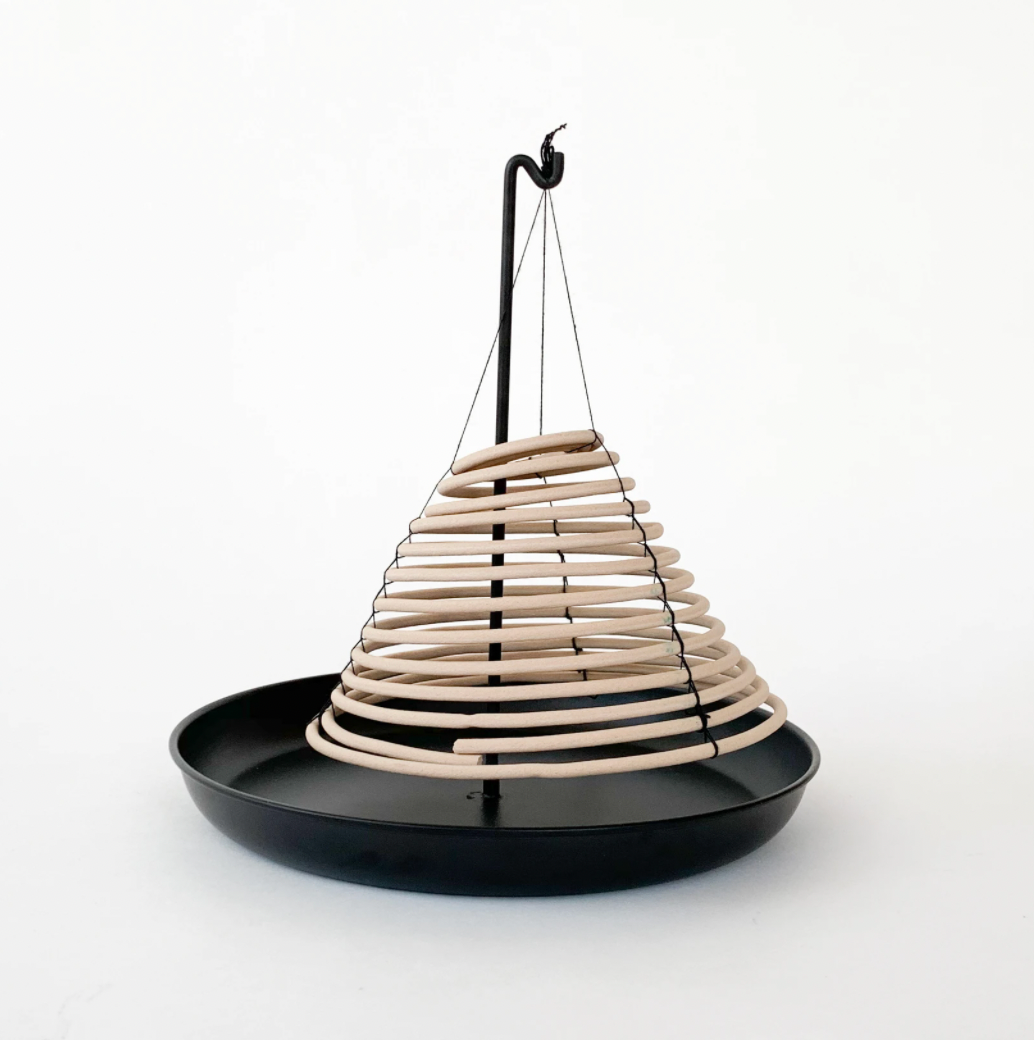 Includes one citronella coil incense + stand
Hanging citronella coil to keep insects at bay. Hang this all-natural citronella incense outdoors, light up on one end, and enjoy a long burn time, and a fragrant, floral smell. For outdoor use only. Comes packaged in a paper box.

Citronella is a commonly-used insect repellent that is non-toxic to humans and animals. Citronella grass originated in southeast Asia but is now grown throughout much of the tropics. 
Fredricks and Mae 

Burn time approx. 36 hours. 


Coil Spiral Incense Set