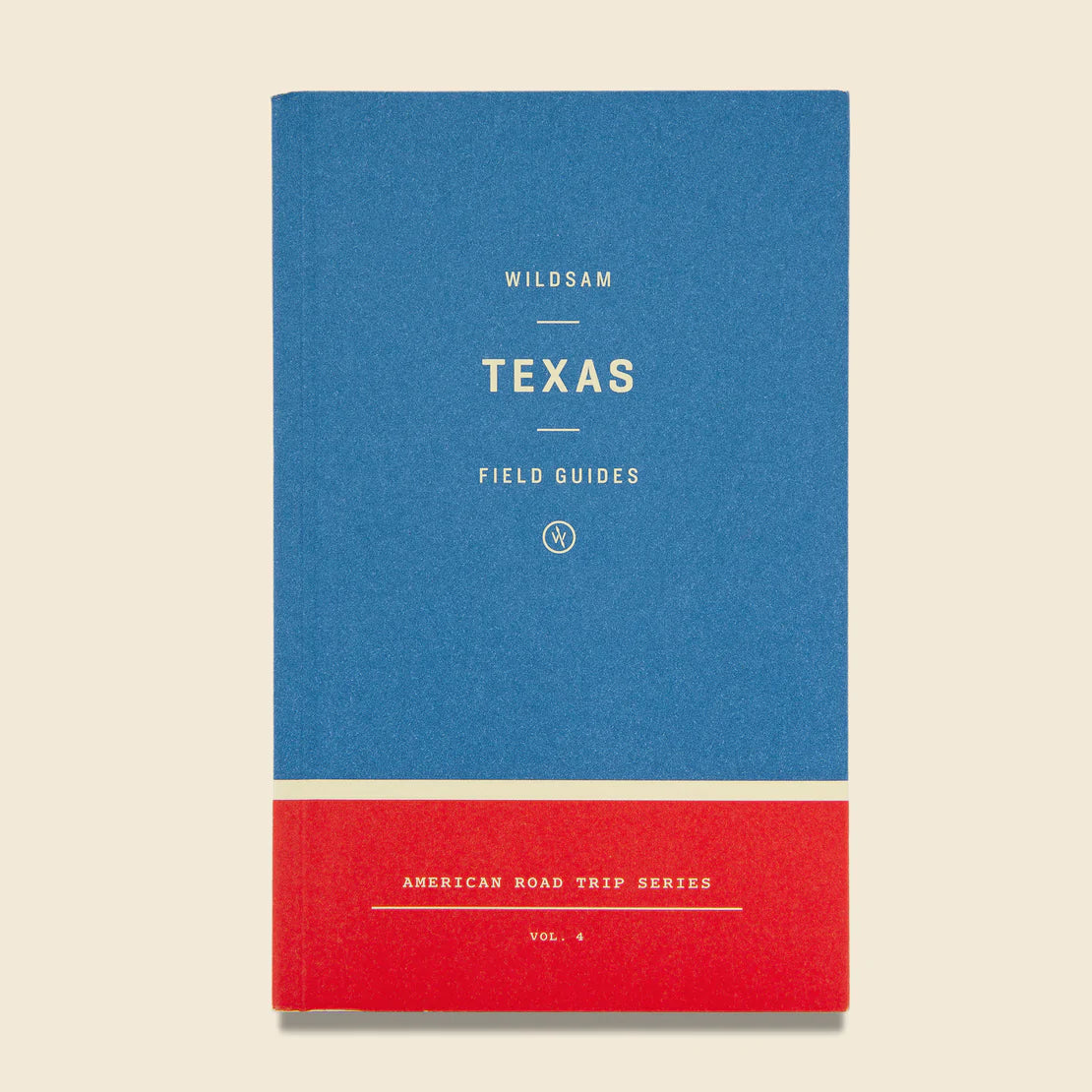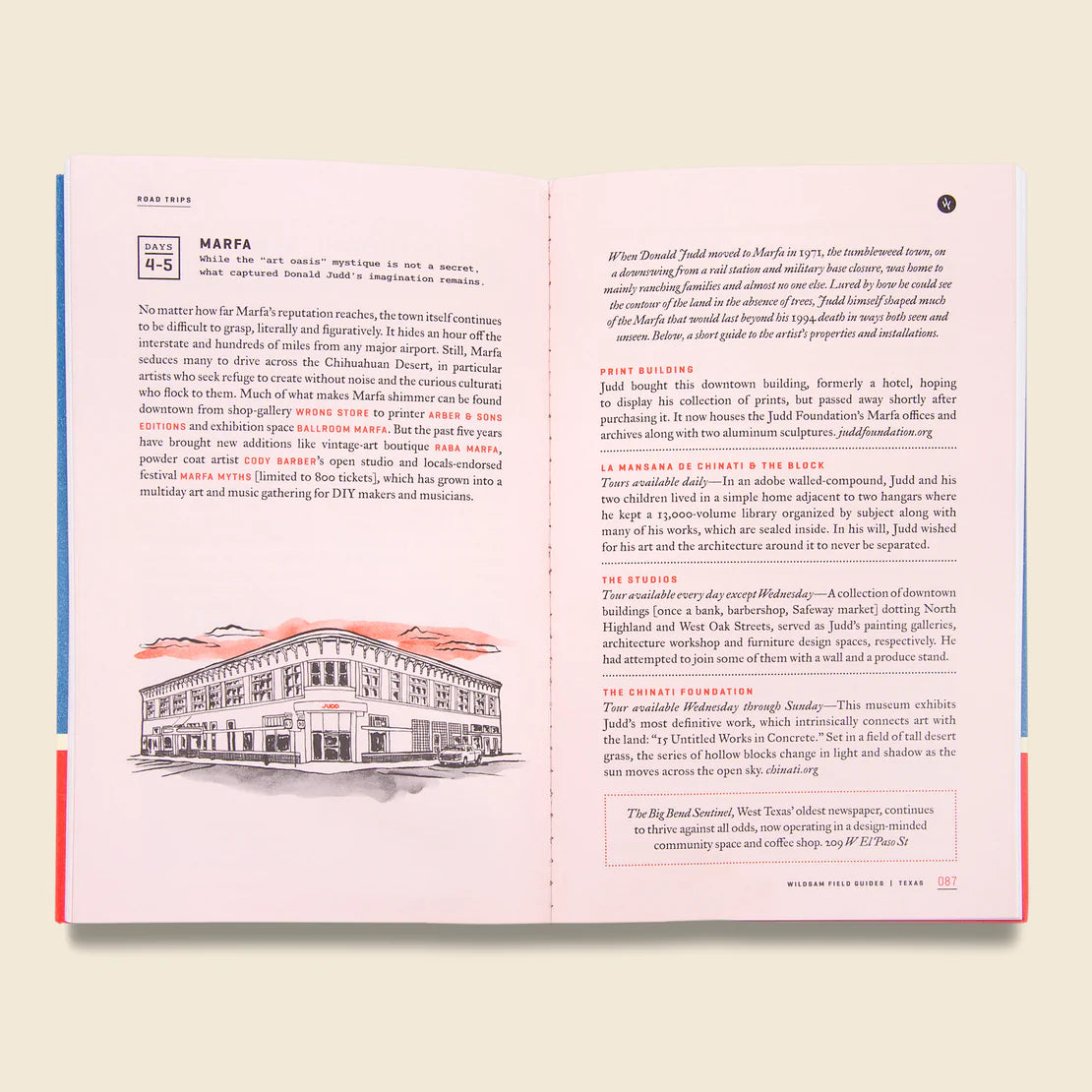 Wildsam Field Guide - Texas
Wildsam Fields Guides have always been a company built on telling true stories of place and that a person's sense of wonder can be a transformative force. From their new Road Trip Series comes the biggest and best of them all: The Texas Field Guide.
From your soon to be favorite Tex-Mex pit stops to Gruene Dance Hall, you'll find all the best smoked brisket, bohemian retreats, and scenic stopovers our vast and varied Lone Star State has to offer. 
Dance Halls of note
Intel on the state's best brisket, chili, and kolaches
A Round Top Antiques Fair primer
An expert selection on retro inns, bohemian retreats, and elegant lodgings
JT Van Zandt on the Texas coast
Scenic stopovers in the Hill Country
An interview with contemporary artist Deborah Roberts
Big Bend by horseback
Kimberly King Parsons tracks her family's (and the state's) musical lineage
A history of Texas Monthly's Bum Steer Awards
Wildsam Field Guide - Texas