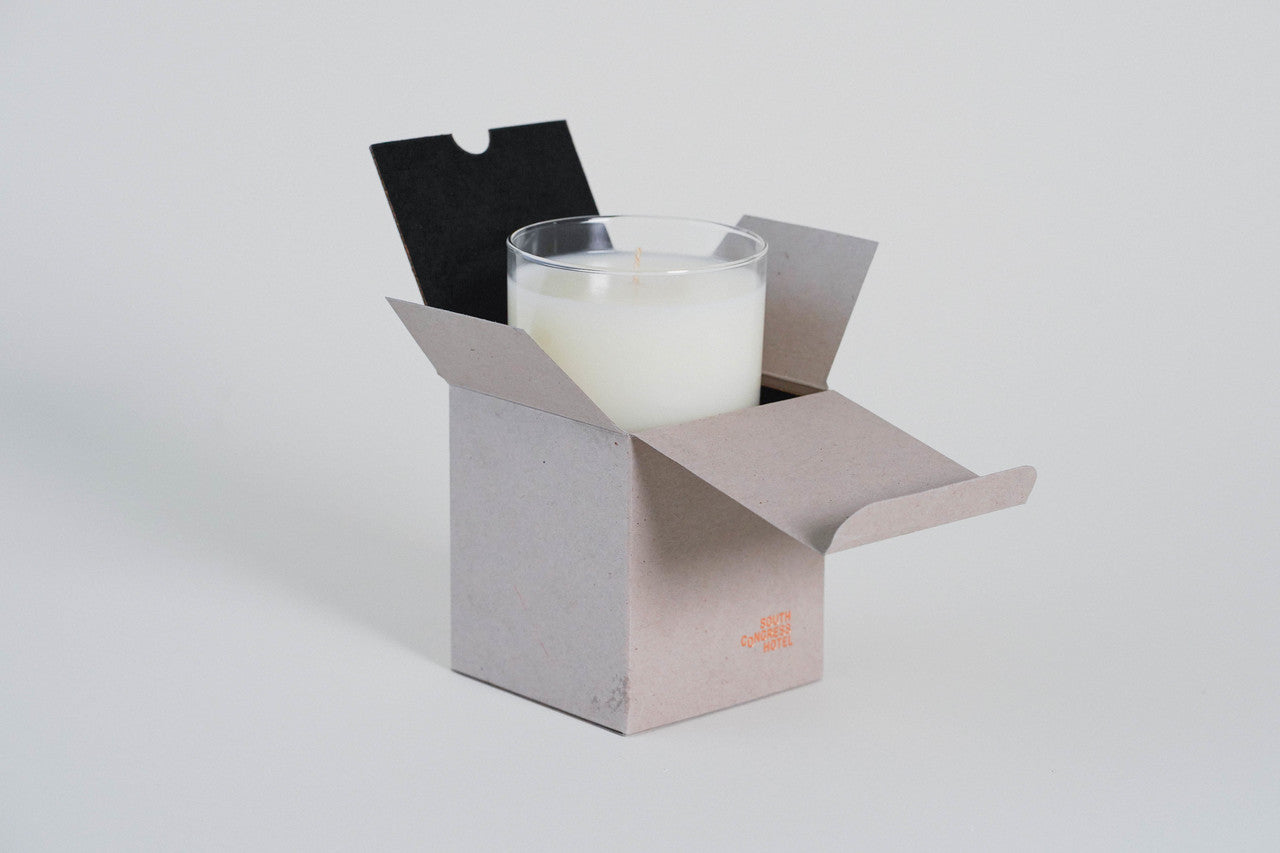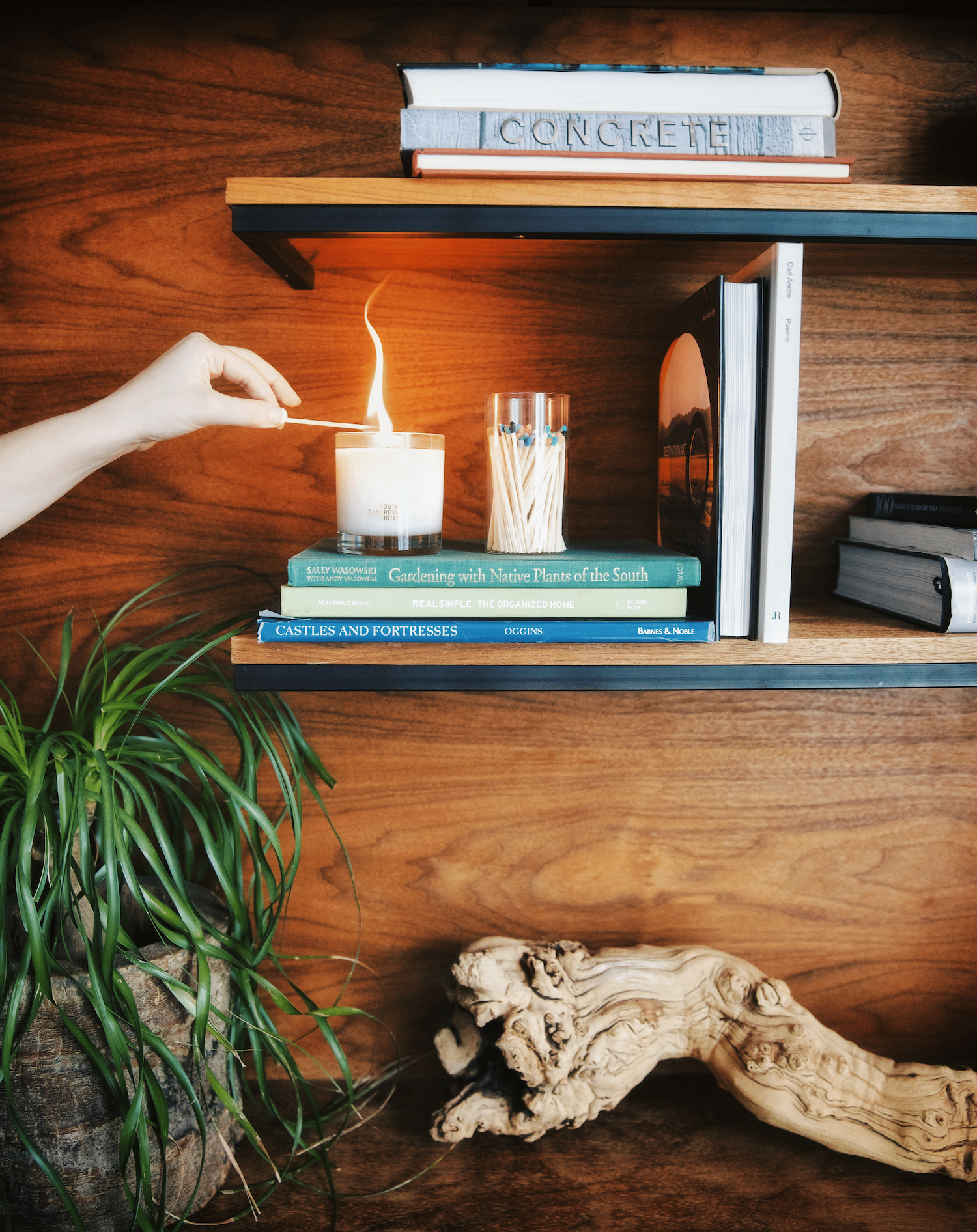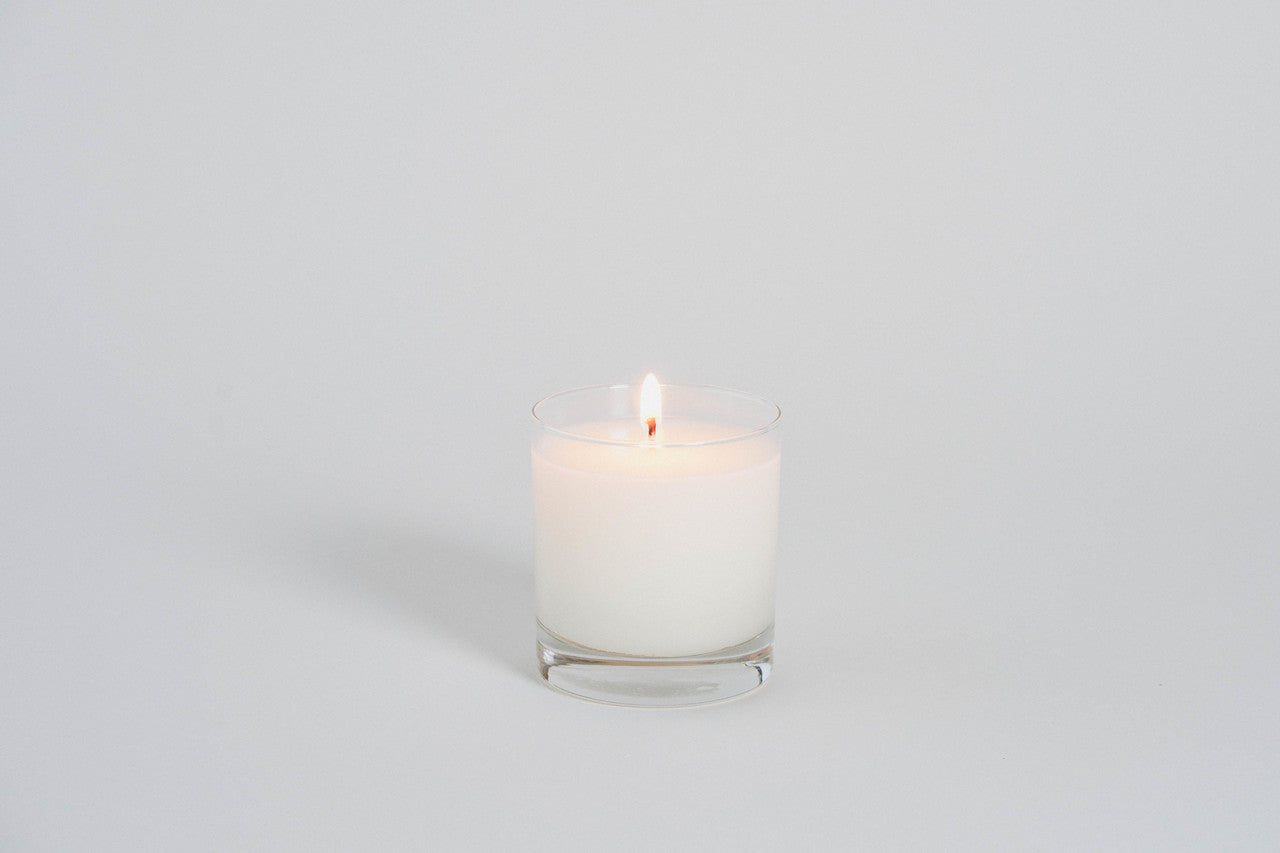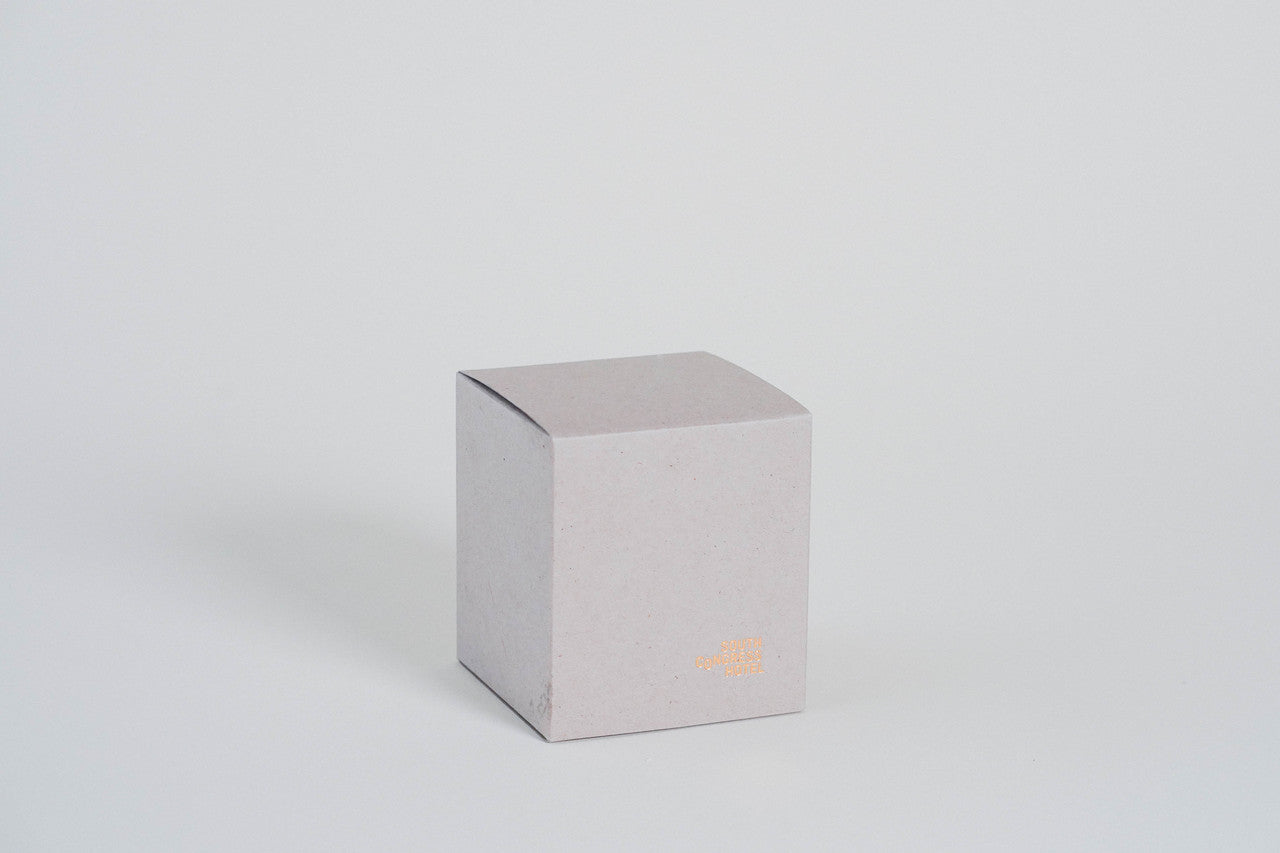 Take home our signature scent.

The exclusive South Congress Hotel Candle made by Air Aroma features notes of Mint Leaf, Smokey Vetiver, Silvermoss and Sandalwood.  A 100% soy candle made with natural essential oils burns for 60 hours.
Trim the wick after each use to reduce the amount of smoke and keep the glass looking fresh. When your candle runs out, give it a good clean and use is as a rocks glass!
SCH Candle