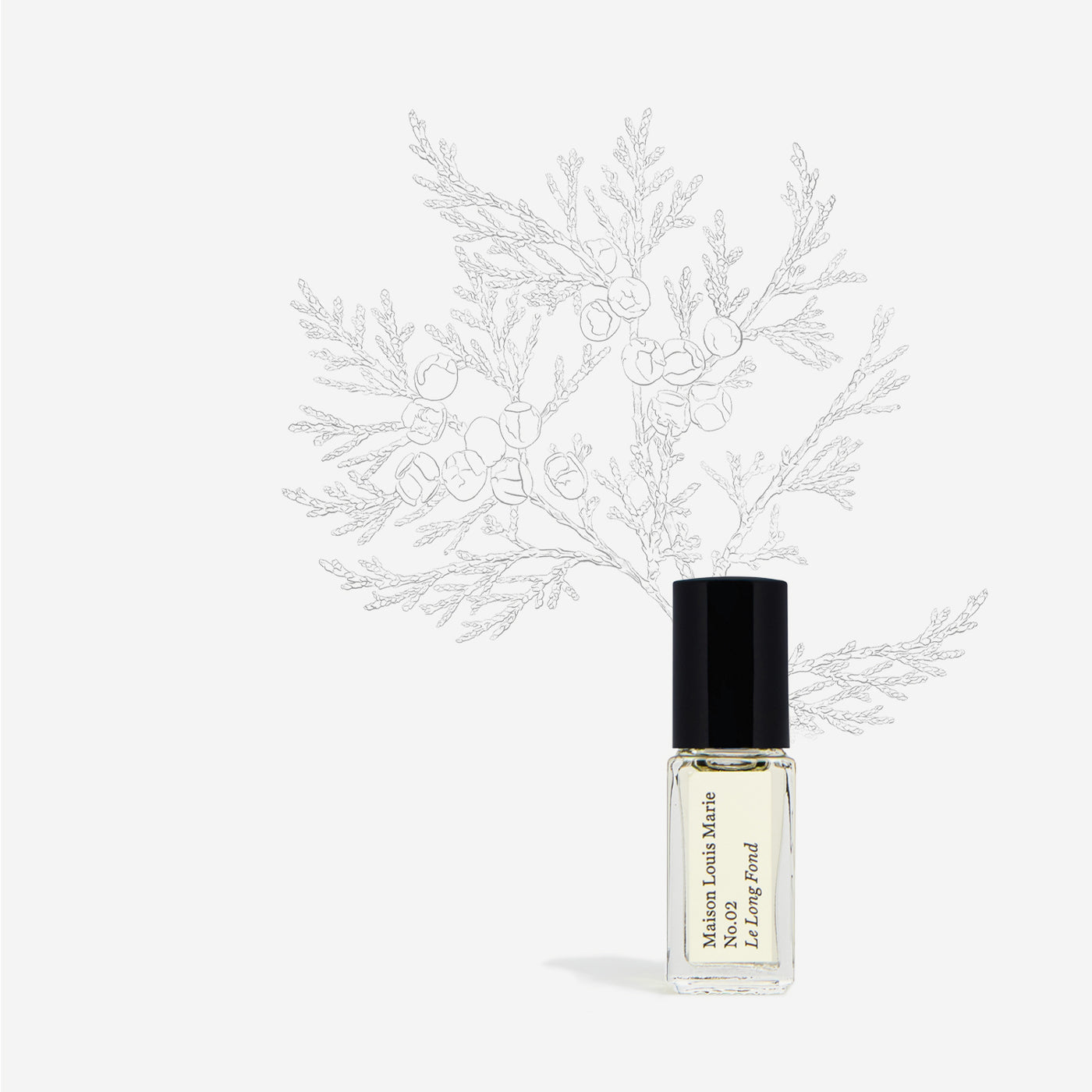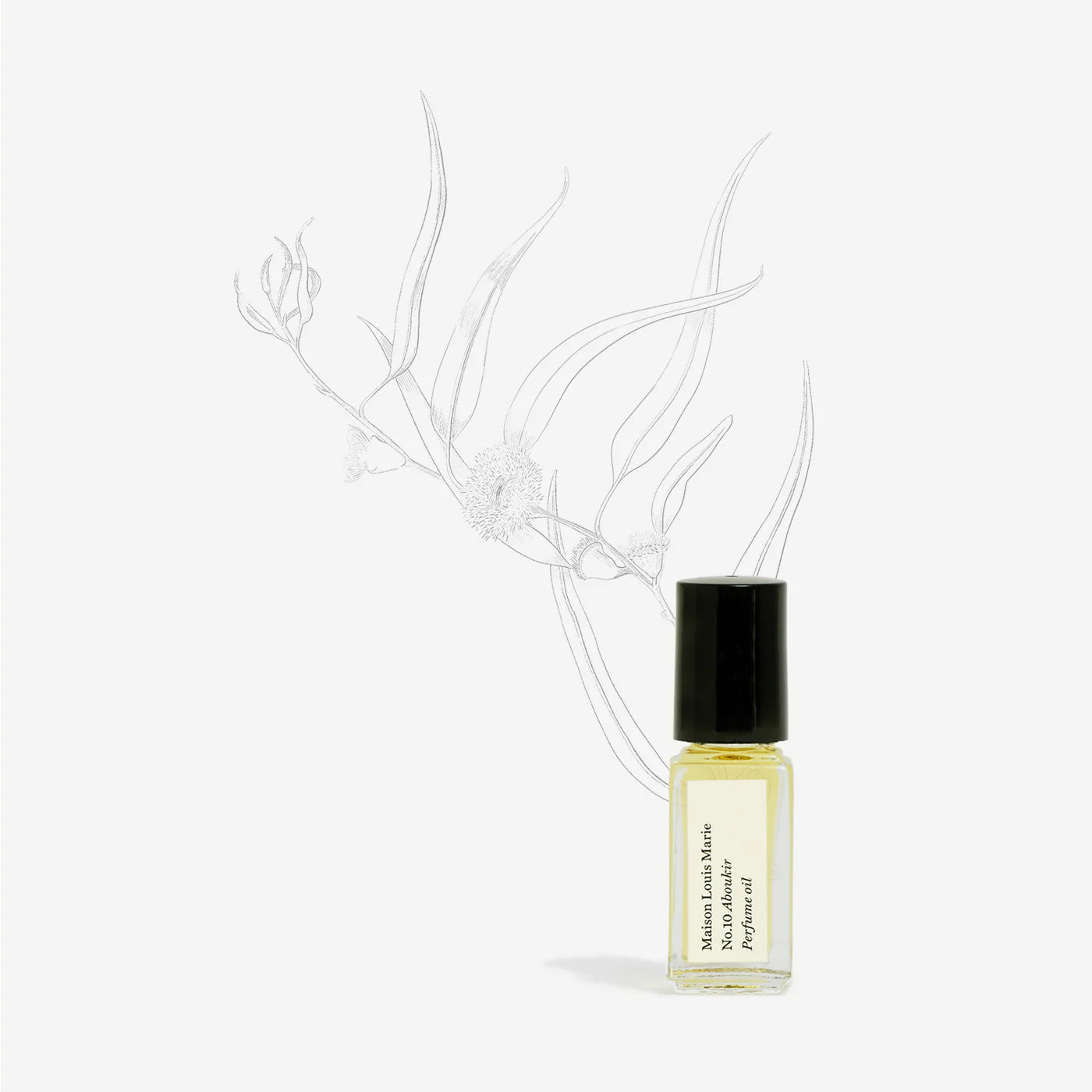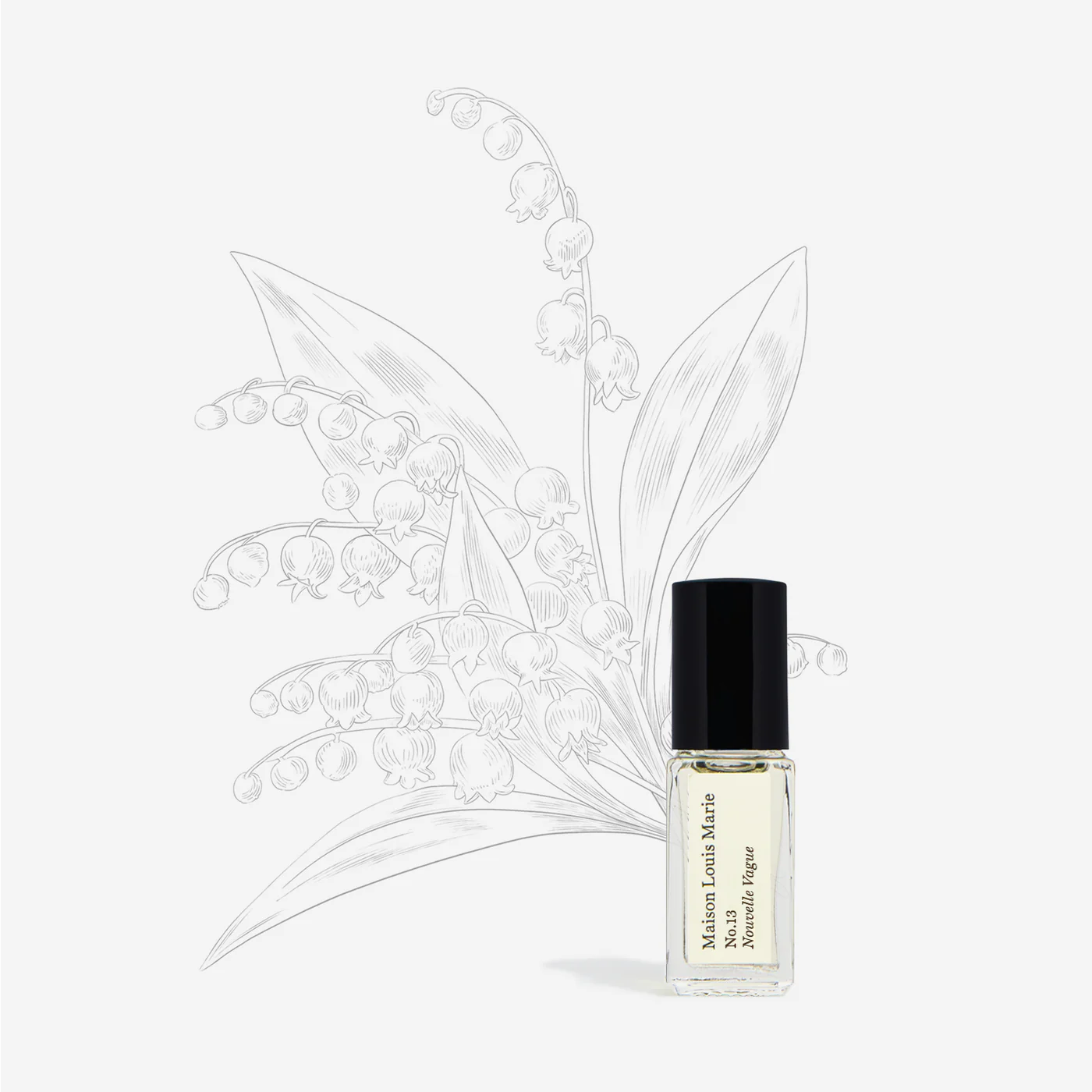 Maison Louis Marie - Mini Perfume Oil Sample | 3ML
Antidris Cassis

This fruity fragrance begins with a black pepper note enhanced by bergamot and cassis. It then develops a strong green accord with a white rose base and dries down to a warm oakmoss, tonka, and clean musk base.

Top Note: Cassis, Bergamot, Black Pepper
Base Note: Oakmoss, Musk, Tonka
Antidris Lime

Fresh lime and zesty mandarin open this fragrance. These notes are intertwined with a peppery basil and an aromatic thyme accord supported by a floral lily character and a woody amber Patchouli.

Top note: 
Mandarin Zest, Thyme, Pepper Basil
Base note: 
Woody Amber, Patchouli
No.02 Le Long Fond
This scent is a savory mixture of hinoki wood accord underlined by notes of cedarwood and Patchouli with a strong amber character.

Mid note: Cedarwood, Patchouli
L'Etang Noir is an exotic fragrance with a Tobacco Flower top note enhanced by a rich spice blend of Vanilla, Anise, Nutmeg, Ginger and Clove.
Top note: Anise, Nutmeg, Tobacco Flower
Mid note: Clove, Ginger, Vanilla
Base note: Vanilla, Tonka, Benzoin Musk
No.05 Kandilli
Tropical Tuberose accorded with a White Lily background and sits on a warm Amber Sandalwood base.

Mid note: Tropical Tuberose, White Lily
No. 10 Aboukir
This fragrance has a spicy Eucalyptus top note with a floral amber heart composed of Jasmine, Lavender, Carnation, and a rich amber accord.
Top note: Lemon, Nutmeg, Eucalyptus
Mid note: Jasmine, Carnation, Amber
Base note: Patchouli, Cedarwood, Vetiver
No.11 La Themis
Eucalyptus character and quickly changes to a dominant Spearmint main theme. The Spearmint character is supported by a Wintergreen note. The fragrance dries down to a sweet Tonka bean accord.

Top note: Green leaves, Eucalyptus, Spearmint
Mid note: Spearmint, Wintergreen
No. 13 Nouvelle Vague

Nouvelle Vague transports you to spring on the Italian coast, where you're walking on a tiny oceanside street lined with blooming wildflowers and native lemons. Its signature aroma captures an uplifting citrus accord, a sheer floral bouquet, and coconut wrapped with Tuscan fig and agave throughout. Tonka and undertones of golden woods ground this blend in comfort and warmth.


Top note: Muguet, Coconut Waters, Lemon
Mid note: Tuscan Fig, Tonka, Agave
Base note: Vetiver, Amber, Santal 
Maison Louis Marie - Mini Perfume Oil Sample | 3ML