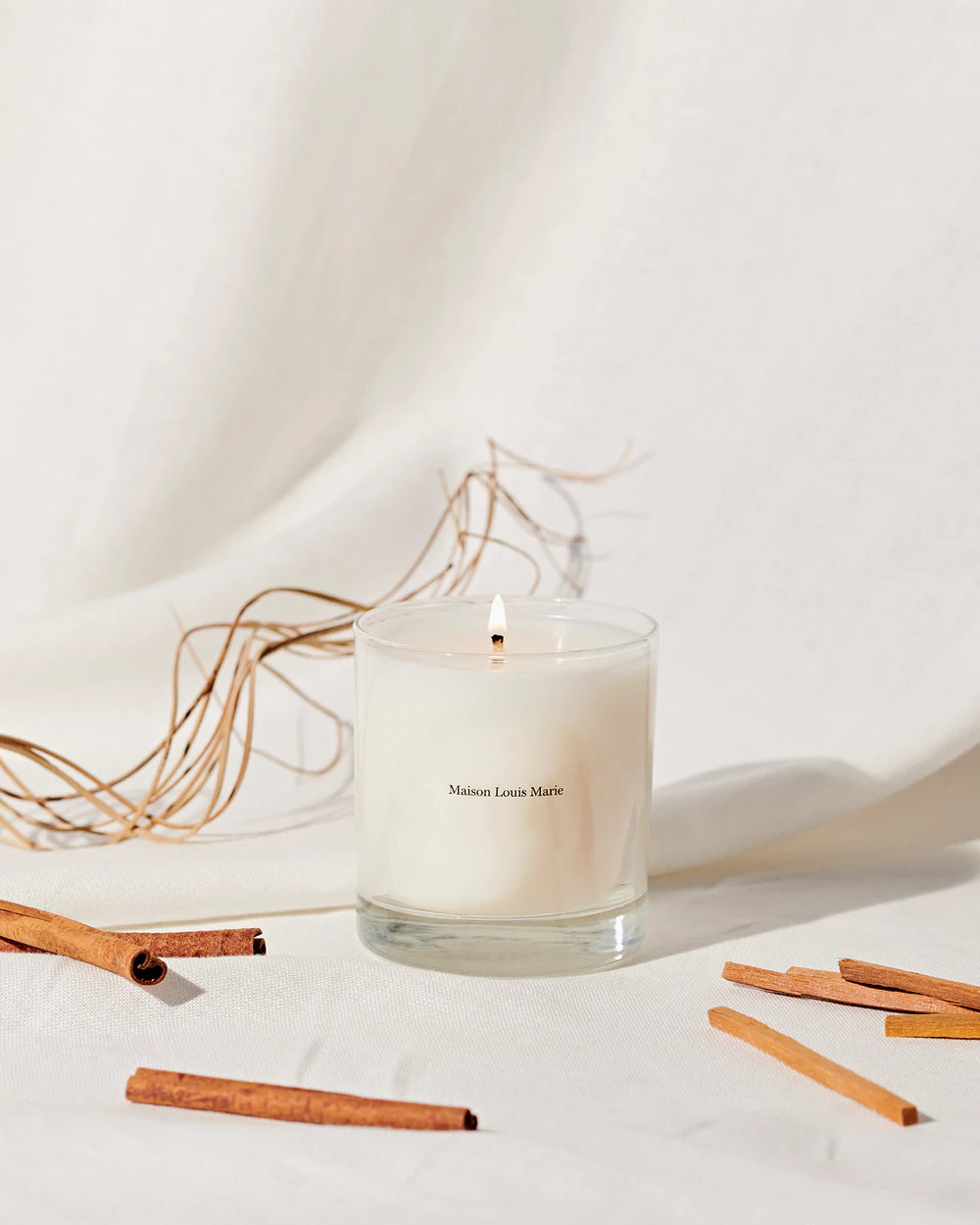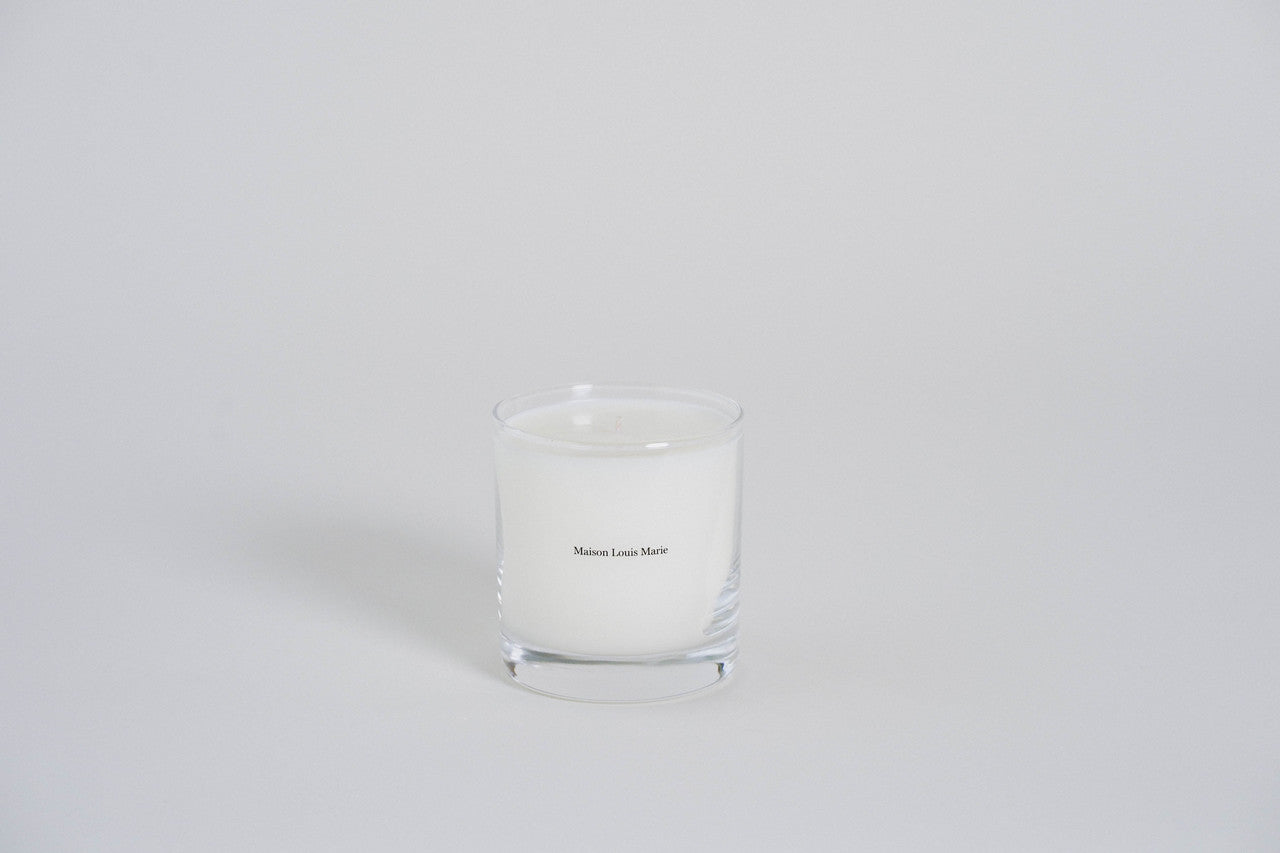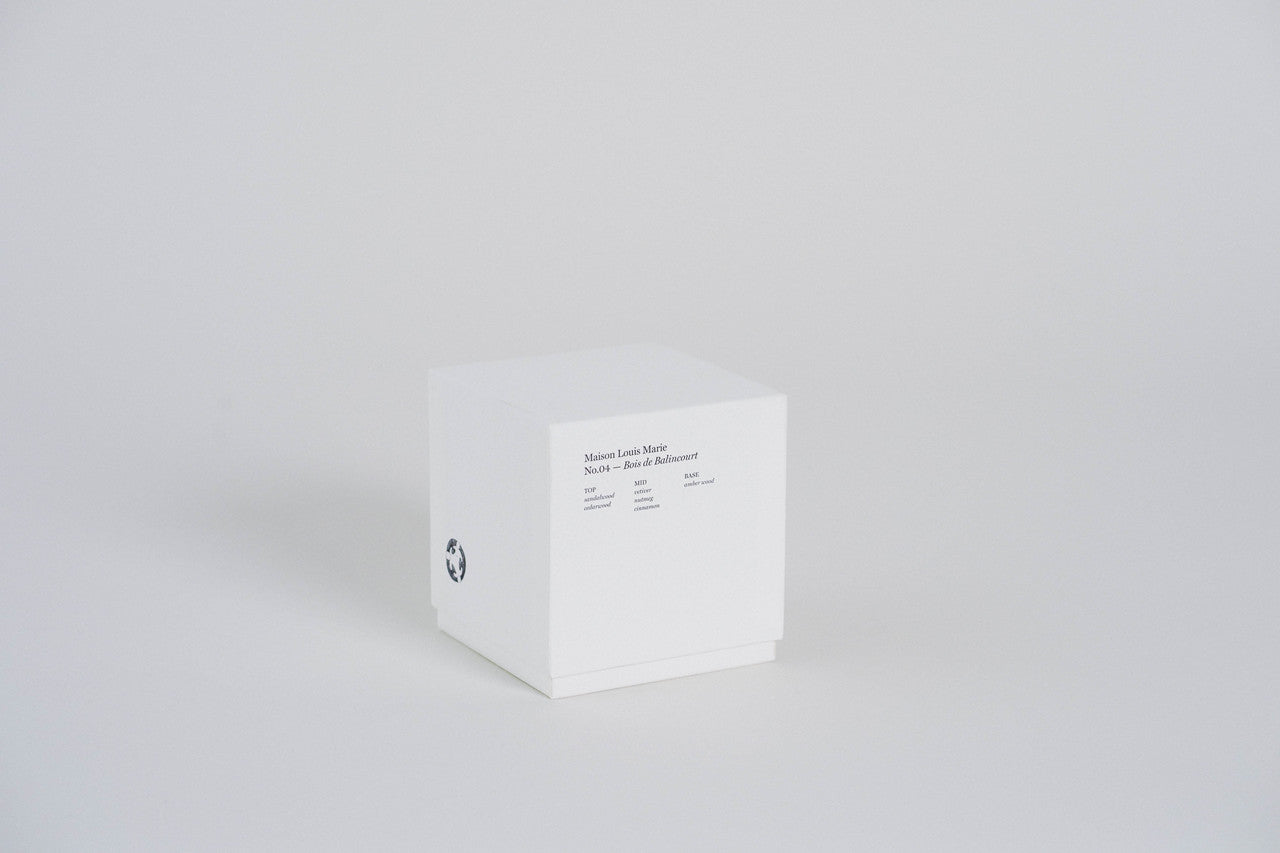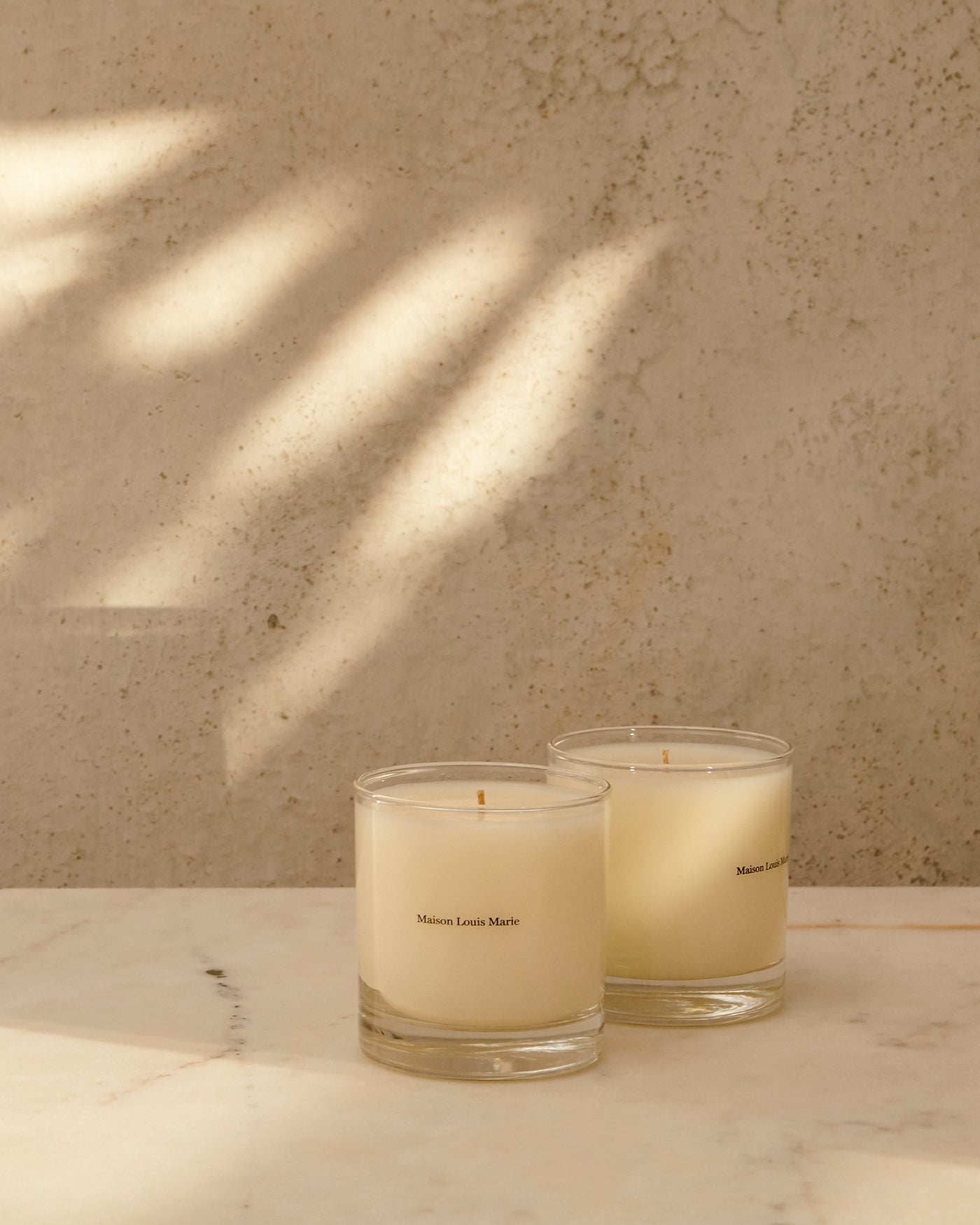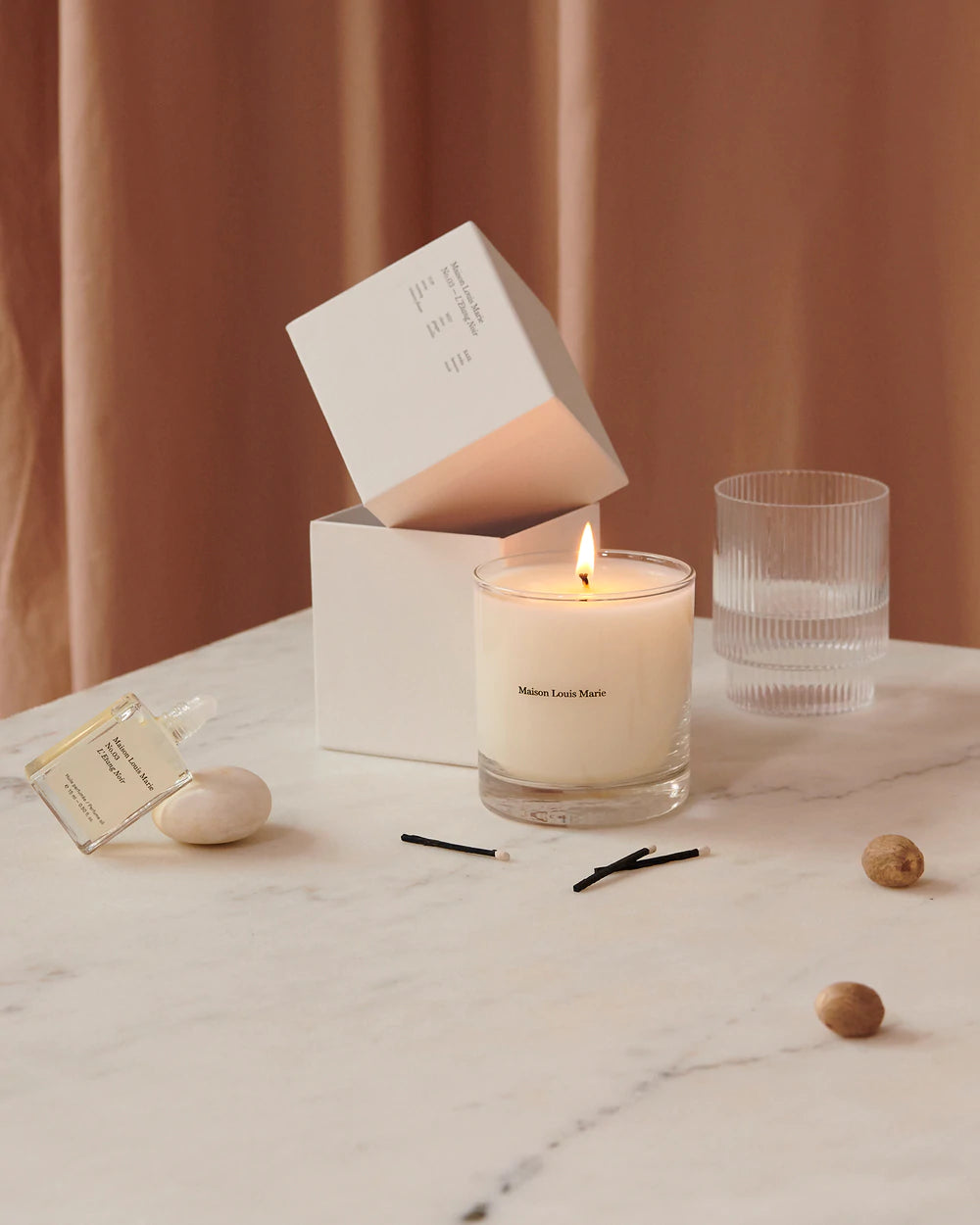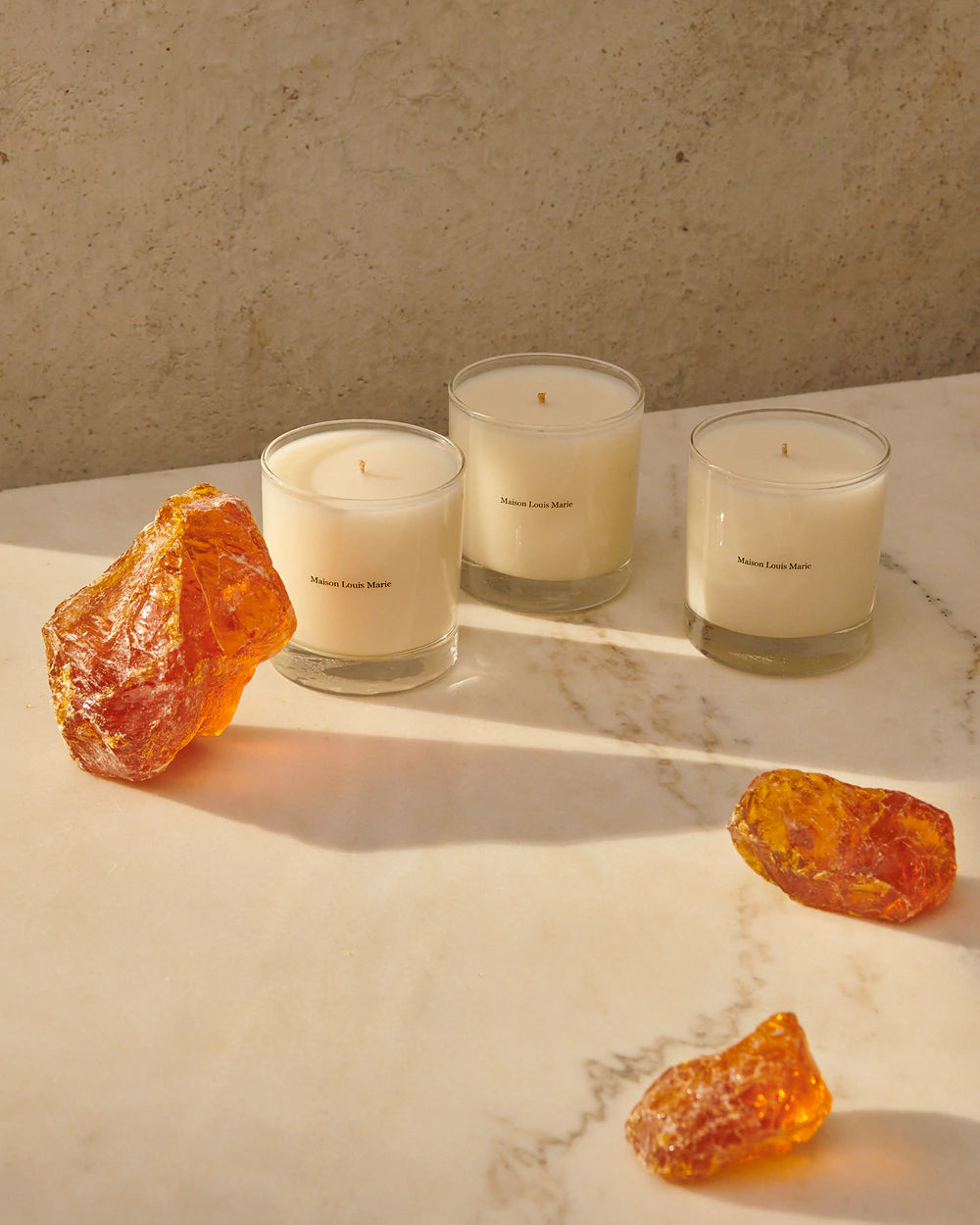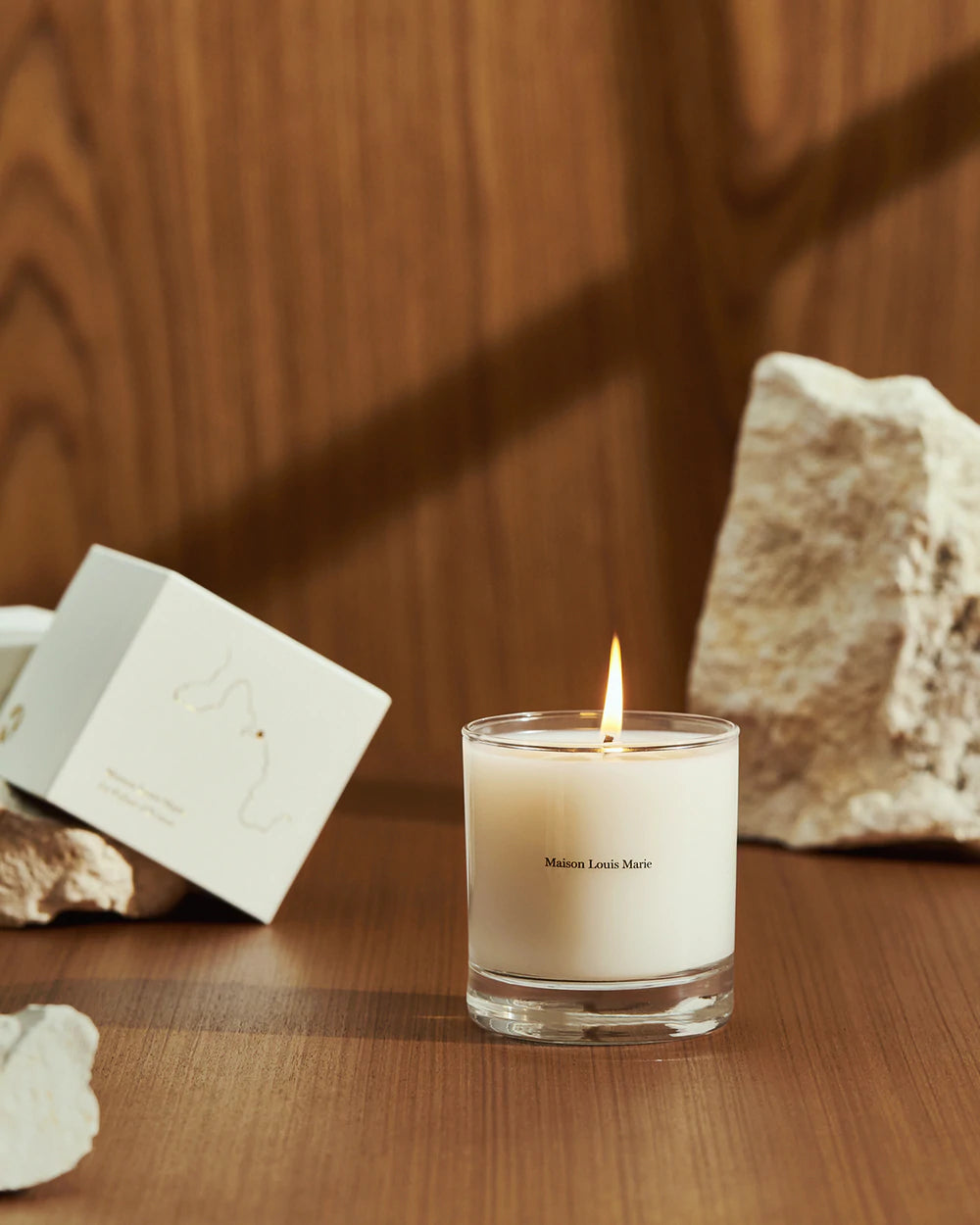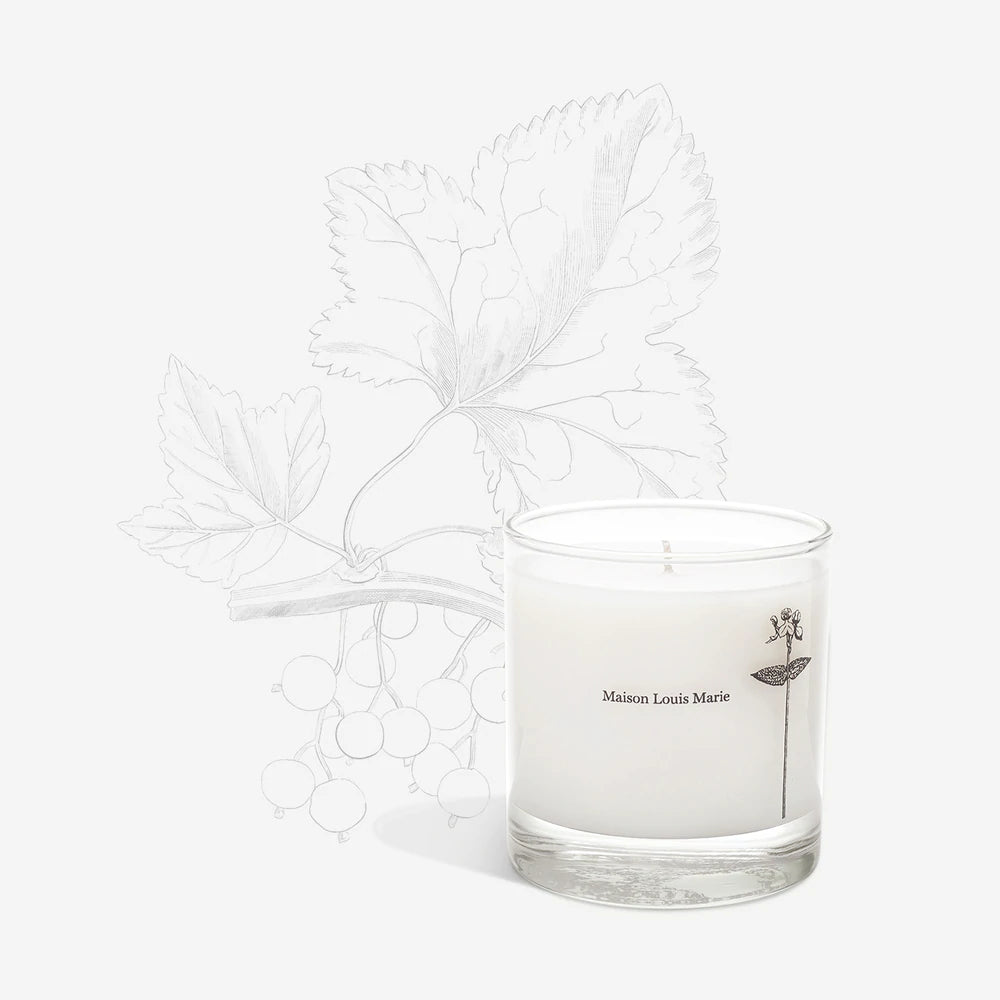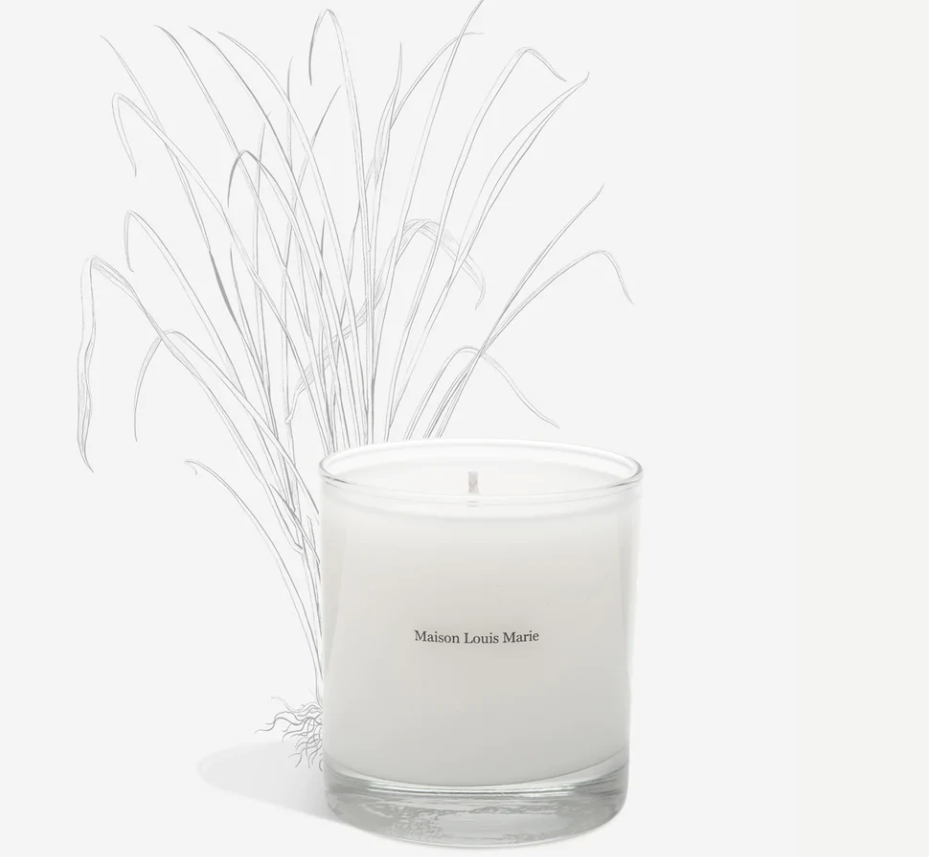 Maison Louis Marie Candle
Wax: soy blend 8.5 Oz

Candle Dimension: 3.5" tall, 3" wide 
Cotton wick - Soy blend.
FRAGRANCE OPTIONS: 
No.03:
L'Etang Noir is an exotic fragrance with a Tobacco Flower top note enhanced by a rich spice blend of Vanilla, Anise, Nutmeg, Ginger and Clove.
Top note: Anise, Nutmeg, Tobacco Flower
Mid note: Clove, Ginger, Vanilla
Base note: Vanilla, Tonka, Benzoin Musk
No.04: This scent is a sandalwood fragrance with a dominant cedarwood & sandalwood accord supplemented by a spicy cinnamon nutmeg complex with an earthy vetiver note

Top Note: sandalwood, cedarwood
Mid Note: vetiver, nutmeg, cinnamon
Base Note: amber wood   Burn time 60 hours  
No.09: The top note is a citrus accord of grapefruit, orange and black pepper enhanced by Cedarwood and Patchouli.
Top note: Grapefruit, Orange, Black Pepper

Mid note: Cedarwood, Patchouli, Geranium

Base note: Vetiver, Amber, Musk
Antidris Cassis: This fruity fragrance begins with a black pepper note enhanced by Bergamot and cassis. It then develops a strong green accord with a White Rose base and dries down to a warm Oakmoss, Tonka, and clean Musk base.
Top note: Cassis, Bergamot, Black Pepper

Mid note: White Rose

Base note: Oakmoss, Musk, Tonka
Maison Louis Marie Candle